Untitled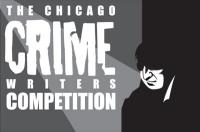 Printer-Friendly Version
He was no art critic. He was a guard. He had to guard the stuff in the Art Institute because it was valuable, even if it was just a pile of candy, even though it was OK to take some of the candy. What if someone tried to take all of the candy?
QUENTIN JONES HAD NEVER SET OUT TO BE AN ART THIEF. He had been just your garden-variety thief, a B&E man, no good with locks but with a knack for finding open windows or guessing where homeowners hid their keys. His mother never missed an opportunity to remind him of the perks afforded a branch bank manager—that was his younger brother Ike's job—but burglary had been a reliable occupation, helping him buy groceries and split the rent with his steady girlfriend, Juanessa.
Reliable, that is, until he was caught with a Treasure Island shopping bag containing an ex-cop's coin collection. Quentin had been caught before, of course, and viewed the three-to-six-month stays in Cook County Jail as an unfortunate cost of doing business. But the ex-cop's coin collection had—undoubtedly it was purely coincidental—meant prison time: 33 months at the East Moline Correctional Center.
When Quentin got out, he was surprised to learn that Juanessa had married Ike and borne him two sons, Ike Jr. and Juan. No longer would she hitch her wagon to a "guaranteed recidivist sneak thief," she told Quentin. She was going straight.
Hearing the news on Ike's stoop, Quentin felt a powerful urge to push past Juanessa and enter Ike's "hobby room," where he would play Godzilla to Ike's painstakingly acquired collection of pewter figurines.
He fought down the urge. In the joint, he had learned that sometimes, all a man had was his pride.
"I'm sorry to hear that, Nessa," he said. "Whilst incarcerated I came to the selfsame conclusion, the fact of which I could have informed you, had you had the courtesy to pay me a visit whilst I was incarcerated."
He thought he detected a glimmer of uncertainty in her eyes.
"It pains me that I will be undertaking my own course of self-improvement without your cherished companionship," he continued, "but that I must do. Please give my brother my kindest regards."
And with that, Quentin turned on his heel and walked across the street to his mom's house.
DELICIA JONES WAS FIVE-FOOT-TWO, two-eighty, with a speaking voice that could be heard in every room of the house. Her satisfaction at seeing her son brought low was equaled only by her certainty that he would soon be brought even lower. Of course, she was right. Quentin applied to be branch manager at a dozen banks and they all rejected him before he could even sit down for an interview.
After a few weeks of being told that there wasn't anything for him "right now"—as if when he came back in a month they'd have an office with his name on it—Quentin started to wonder if Juanessa and Delicia were right.
One day, while cooling his heels at the Corner Bakery on Michigan and Adams, Quentin saw Victor Sharpton, a kid he'd known in high school. Victor was wearing a uniform. It was no three-piece suit, but it wasn't an apron with an "Ask Me about Our Specials!" button, either.
Victor said that he was a security guard across the street at the Art Institute. The pay was poor, but the perks included free classes at the School of the Art Institute. Combining employment and education, thought Quentin, can only be described as a win-win scenario.
"You don't think that my criminal indiscretions will adversely affect my chances of gainful employment?" asked Quentin hopefully.
"You know that box you're supposed to check if you've been convicted of a felony?" asked Victor in return.
Quentin nodded.
"Don't check it. They don't check it, either."
QUENTIN HAD EXPECTED A MUSEUM to be full of suits of armor, stuffed monkeys, and shit. It was with some surprise that he spent his first shift in a room full of furniture. When he tried to sit in one of the chairs, a beeping alarm went off, prompting a fellow guard to explain that no one, not even a guard, was allowed to sit in the exhibits.
On subsequent days Quentin guarded dollhouses, Polaroids, and—thank you, Jesus—suits of armor. Swords and guns, too. He spent hours marveling at the wheel-lock rifles and blunderbusses. That was some real museum-quality type shit.
Eventually he even guarded some paintings, big pictures of pink round people, the women with breasts like softballs, everyone with these dreamy looks on their faces and a bunch of churchy stuff in the background.
Being a museum guard was easy: basically, you stood around all day. Some of the younger guards bought clear plastic ear buds and snaked the wires up through their shirt collars so they could listen to their iPods. They looked like they were in the Secret Service, poised to swoop the moment they received the command from headquarters.
But there was very little swooping to be done. At first, Quentin had been on high alert, watching for the nervous body language or overelaborate nonchalance that identified thieves at work. He looked for umbrellas, briefcases, and backpacks that had slipped past security. He scanned faces to see if patrons were pretending not to know each other, as a gang of highly trained art thieves would no doubt do. A lot of people acted like they didn't know each other, but none of them ever broke out the sleeping gas and grappling hooks.
Eventually he realized that he wasn't there to protect the art from criminals. He was there to protect the art from tourists. When a thrilled-but-oblivious woman put her pointy beak too close to one of the softball-titted ladies, Quentin would take her by the elbow. "Ma'am," he'd say gravely, and she would step back, smiling apologetically.
After a couple of weeks he was bored out of his mind.
THEN ONE DAY Quentin found himself guarding contemporary art. He'd heard about this stuff in some Bernie Mac routines, but he'd never seen it personally. There was a Kleenex box with a big screw through it. There was a freaky looking painting of a dude inside a dead cow.
It was tempting to say, "I could do that," but Quentin had to admit that the thought of putting a big screw through a Kleenex box would never have occurred to him in a million years.
He was spacing out, staring at a section of blank white wall, singing songs in his head and wishing he had an iPod, when an old lady touched his elbow.
"Sir?" she said. "Sir?"
Shit, that was his gig. He snapped out of it.
She was pointing across the room. There was this piece of art that was basically a pile of hard candy in the corner. Sure, it was colorful. But that's all it was, some candy in the corner.
Two Italian girls were laughing and unwrapping pieces of candy. Their father and mother, arguing about something, weren't paying attention. Quentin didn't speak Italian, but he thought the dad might have been saying, "Shit, I could do that."
Quentin thanked the old lady. He walked over to the two girls.
"Young misses?" he said.
They looked up, smiling. He spoke slowly and loudly.
"PUT THE CANDY DOWN," he said. "YOU'RE NOT ALLOWED TO EAT THE ARTWORKS."
The parents turned around. The mother swooped in, scolding her girls like she was getting paid by the word. She made them drop the candy and scooted them into the next gallery. The father followed.
Quentin looked down. The two pieces of candy lay on the floor where the girls had dropped them. He didn't know where they went, so he just pushed them into the pile with his foot.
He shook his head. When he'd been in the joint, he thought he'd seen it all. Now he'd seen it all.
Something puzzled him, though. The other artworks had proximity alarms. If someone got too close, their beeping told him it was time to take the offender by the elbow with a firm "Ma'am" or a stern "Sir." But no alarm had helped him catch the candy thieves.
Was it an oversight? Or was it some kind of modern-art thing, where you were tempted to take a piece of candy but you didn't know if you should so you just had to guess and risk looking stupid if the guard told you to put the candy down?
He read the little card on the wall and learned three things. The 175-pound artwork was called "Untitled"—even though an obvious choice would have been "Pile of Candy"—and it was OK for people to take some candy.
Quentin shook his head. He was no art critic. He was a guard. He had to guard the stuff in the Art Institute because it was valuable, even if it was just a pile of candy, even though it was OK to take some of the candy. What if someone tried to take all of the candy?
He had probably had epiphanies before but, thanks to the vocabulary-builder tapes, this was the first time he'd realized he was having one. He was never going to work his way up to museum director, no matter how well his application was written. He was a thief. Why not be the best thief he could be? He couldn't wait to see the sour-lemon looks on Juanessa and Ike's faces when he rolled up in his new Bentley.
THE ACTUAL THEFT was both easier and more difficult than he expected. It was easier because he'd never thought that it would be possible to take a work of art out of one of the world's preeminent museums without having to dress like a ninja, rappel through a skylight, and do back flips through a forest of laser beams.
It was harder because when you think about stealing something, the last thing you think of is how much it weighs. In his previous career he'd stolen video games and even the occasional TV. But 175 pounds of candy? Hell, that was as big as a man.
His plan was simple. At the end of each shift, when the galleries were empty, he unfolded a brown paper sack from his back pocket and put about a pound of Untitled in it. Then he added some leftover food—a half-eaten sandwich, a three-quarters-empty bag of chips—from the cafeteria trash. When he was searched before leaving, he brazenly opened the bag.
"You sure do like candy," said his supervisor, shaking her head.
"I don't know what's wrong with me," said Quentin. "I always bring more than I can eat."
Whenever "Untitled" looked a little low, some squat chick with Urkel glasses—apparently those were cool again—piled a little more on top. It would have been almost impossible for him to get caught.
He put each day's take in an old army duffel bag when he got home. Eight months later, when he had 175 pounds of Untitled, he called Ricky Rolando, his fence.
"Is it erotic art?" asked Ricky. "I got a guy always wants art as long as it's full nudity and nothing kinky."
"It's contemporary art," said Quentin. "Even more contemporaneous than modern art. I believe you'll find that you've never seen anything quite like it, unless you are a regular patron of the Art Institute."
"Shit, you talk pretty fancy since you got out of the joint," said Ricky.
Quentin explained about the vocabulary-building tapes he'd checked out of the prison library, and the self-help books, and the need to present oneself with poise and polish. Then they talked about stolen goods some more.
Ricky agreed that an artwork, even one with no nudity, must be worth serious money if it had been stolen from a museum. How much money, and how to sell it, he had no idea. But, for five percent, he was willing to call a guy he knew who knew a guy who'd fenced heirloom jewelry, Lexuses, and, once, a cigarette boat.
"But you're gonna have to act right," said Ricky. "I think he's Russian mafia."
After a flurry of phone calls, the three men found themselves standing in the living room of Ricky's bungalow, with Grand Theft Auto paused on the TV behind them.
Introductions were made. The tall white dude in the tracksuit was named, unbelievably, "Boris." He held his mouth funny, like he was trying to get a piece of popcorn out from between his teeth with his tongue.
"It's a pleasure to make your acquaintance," said Quentin.
"Likewise, I'm sure," said Boris. He had a movie-type accent.
When the doors were all locked and the curtains were all drawn, Quentin finally opened the duffel bag to show Ricky and Boris the goods.
Ricky laughed. Boris frowned.
"That's it?" said Ricky. "It looks like you knocked over a Pick-a-Mix."
"It's called 'Untitled,'" said Quentin.
"I didn't know they sold candy at the Art Institute, man," said Ricky.
"Maybe at the gift shop, but this was in the contemporary art gallery."
Ricky took a piece and held it up to the light.
Quentin slapped it out of his hand.
"Watch it, bitch," said Ricky.
"If you want candy, I'll buy you a Brach's assortment," said Quentin. "This is my score."
Quentin could tell they still didn't get it. He pulled out a photo that showed Untitled in situ.
"This is what it looks like in the gallery."
Boris looked at the photo, then pulled out a cell phone, dialed, and started jabbering in Russian. He sounded angry.
Ricky shook his head and sighed. With a longing glance at Grand Theft Auto, he sat down on the couch, packed a bowl, and took a deep toke.
"Way I see it, man," exhaled Ricky. "Some artist guy puts candy in the museum, and the museum calls it art, it's art. But you—you only got a bag of candy."
"Candy that I stole from the museum," said Quentin.
"Even so," said Ricky. "Is this 'Untitled' supposed to be 'candy in a bag'? Naw, man, it's 'candy in a corner.' You don't got no corner, man."
"Well, I couldn't exactly take the corner with me. I would have needed six guys and tools. Whoever buys this from us can install it in their own corner."
Boris snapped his cell phone shut. "Can you prove this is original?"
Exasperated, Quentin dragged the bag to the nearest corner and dumped the candy out. He neatened the pile, then held up the photo again.
"Okay, I see your point," said Ricky. "It does look pretty much the same. If my living room had a hardwood floor and white walls with little signs on them and I charged twelve bucks to get in, it would look about fucking identical."
The Russian's eyes jumped from the photo to the pile and back again. "Ricky," he said, "I think pile of candy on floor is same as pile of candy in photo."
"Thank you," said Quentin. "So how much are we talking about, Boris?"
"How much you say this weigh?" said Boris.
"One seventy-five."
Boris furrowed his brow and stared at the ceiling, doing the math. Then he smiled. "I give you one dollar per pound."
"One thousand dollars per pound, maybe," said Quentin
Boris plucked a piece of candy off the pile. Locking eyes with Quentin, he unwrapped it and put it in his mouth. He rolled it across his tongue like a connoisseur of confectionery. Then he spat it onto the floor.
"The flavor is not good. I give you fifty cents per pound."
Furiously, Quentin grabbed the duffel bag and began shoveling the candy inside it. He'd go back to the small time before he'd let some Commie get "Untitled" for $87.50. He was so busy moving candy, scooping with both hands, that he didn't see the blackjack coming. It felt like someone had dropped a refrigerator on his head. He fell face first into the candy and lay there as Boris gave him an old-school stomping.
When Boris was done, he emptied the bag again, shaking it out over Quentin. The candy pattered on his back like spring rain. Then the door slammed.
"Sorry about that, man," said Ricky. "But you pissed him off. I mean, you told me you had a valuable work of art, and that's what I told him."
QUENTIN SAT ON HIS BED, watching TV. It had taken him a couple of weeks to recover from the beating. When he went back to work, they told him he no longer had a job. Apparently, he was supposed to have called them and told him that he'd gotten the shit beaten out of him and was too weak to pick up a phone.
He picked up the phone a couple of days later—a pay phone, which he covered with a handkerchief, just like in the movies. He was on hold for so long that he spent all of his mom's laundry quarters before he was finally put through. Some assistant somebody listened to his ransom demand and then insisted that "Untitled" was not missing.
"Sure, it looks like it's still there," said Quentin. "But I've got the original."
"I'm a bit confused, sir—'the original'?"
"What you have is all replacement candy."
"We replace candy as needed, true."
"So you're saying that you're willing to show your customers, who paid good money to see the artist's candy, some candy that some squat girl with big glasses poured out of a bag?"
"I'd hardly call Ariel 'squat,'" said the assistant somebody.
And then Quentin, out of quarters, had been disconnected.
Delicia Jones' voice thundered through the floorboards, interrupting his reverie.
"Quentin! You better take a shower! We got dinner guests! Ike and Juanessa!"
Quentin let himself fall backward onto the bed. He stared at the cobwebbed wooden beams above him. He reached over to the large green duffel bag full of candy. Selecting a piece, he unwrapped it and put it in his mouth.